A tradition of innovation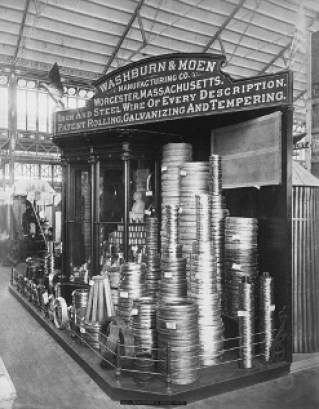 Founded in 2022, Wire Group is looking to the future while inspired by the past.
One hundred and fifty years ago, Worcester established itself as the largest wire producer in the United States. Plants like Washburn & Moen's North Works specialized in the manufacture of barbed wire fencing and telegraph wire which were key elements of America's westward expansion, growth and success in the late 19th century.
Wire Group seeks to carry that history forward into the fast-moving, high-growth world of tomorrow.